Feed
Members can post and share links or text plus images in this section. Possibility to Comment or Like for members.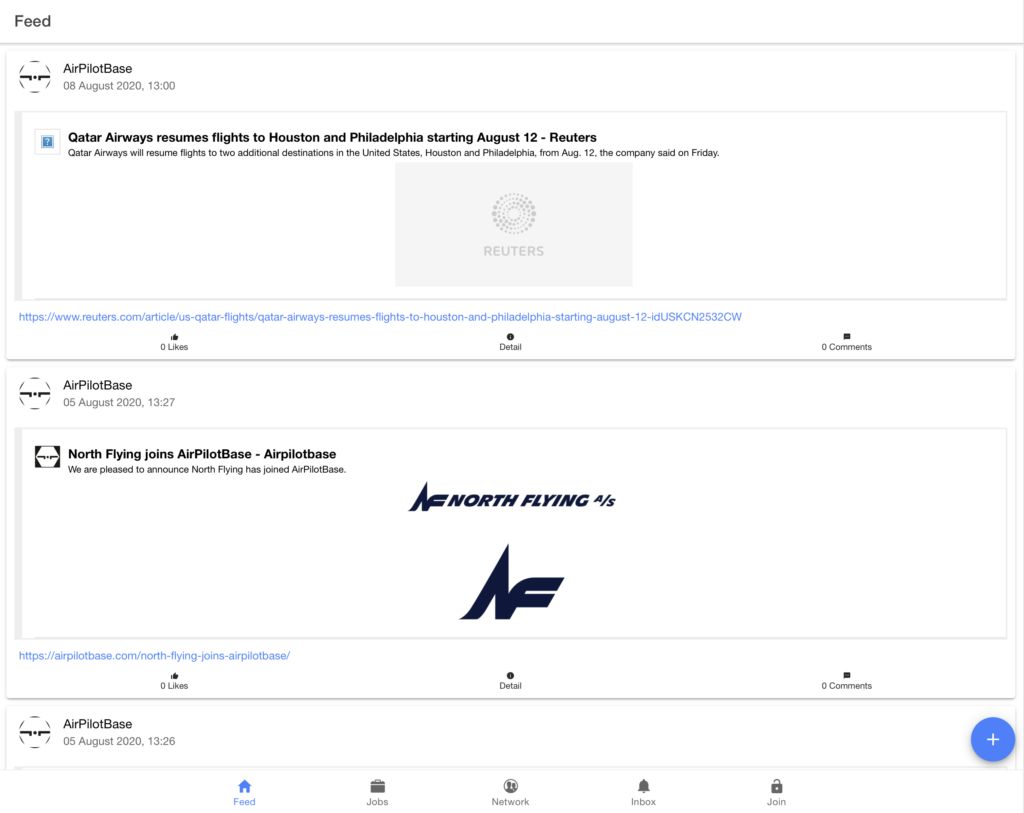 Jobs
Aviation related jobs posted here by companies within AirPilotBase. Pilots can apply directly to the posted jobs with their online dynamic CVs. Reducing valuable time for pilots and recruiters. Get in touch if you wish to post a job or have other questions.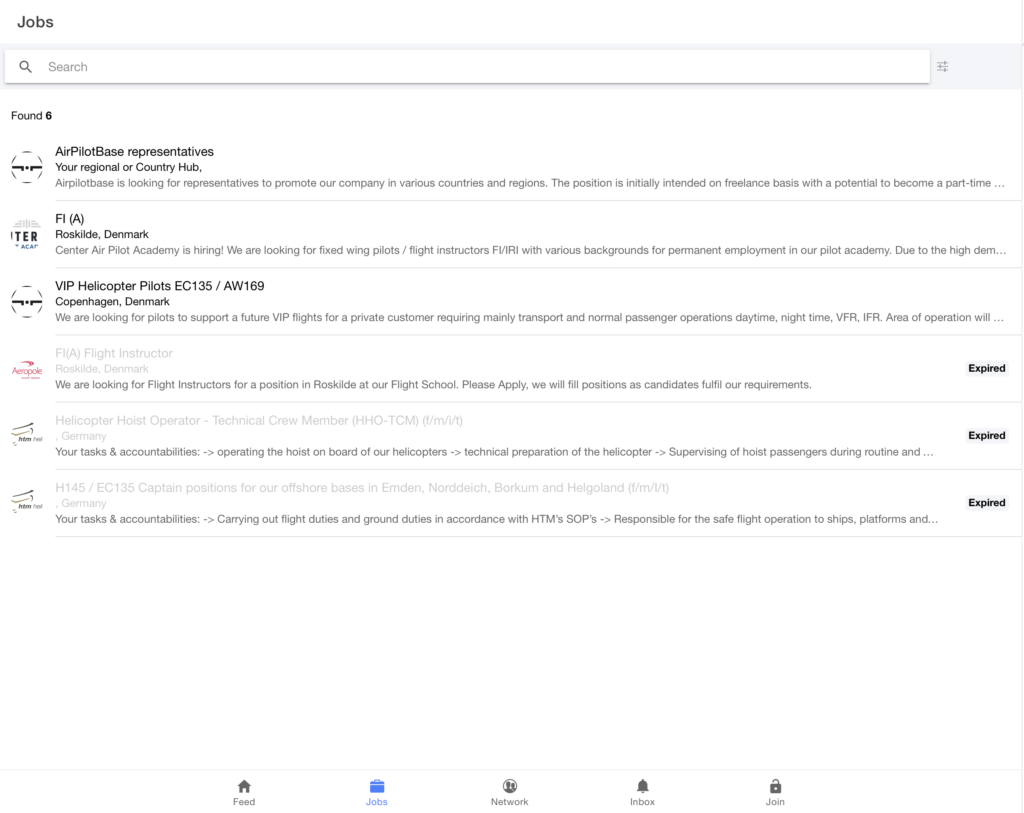 Network
Our network focuses on the connection between the professional pilot and companies. Pilots with a profile will be visible in the Network increasing the career possibilities with an online dynamic CV. Pilots with zero flight hours do not appear, recommending pilots to update their qualifications.Companies become visible with a profile exposing their brand and vision in avaition. Companies can post jobs in the Network.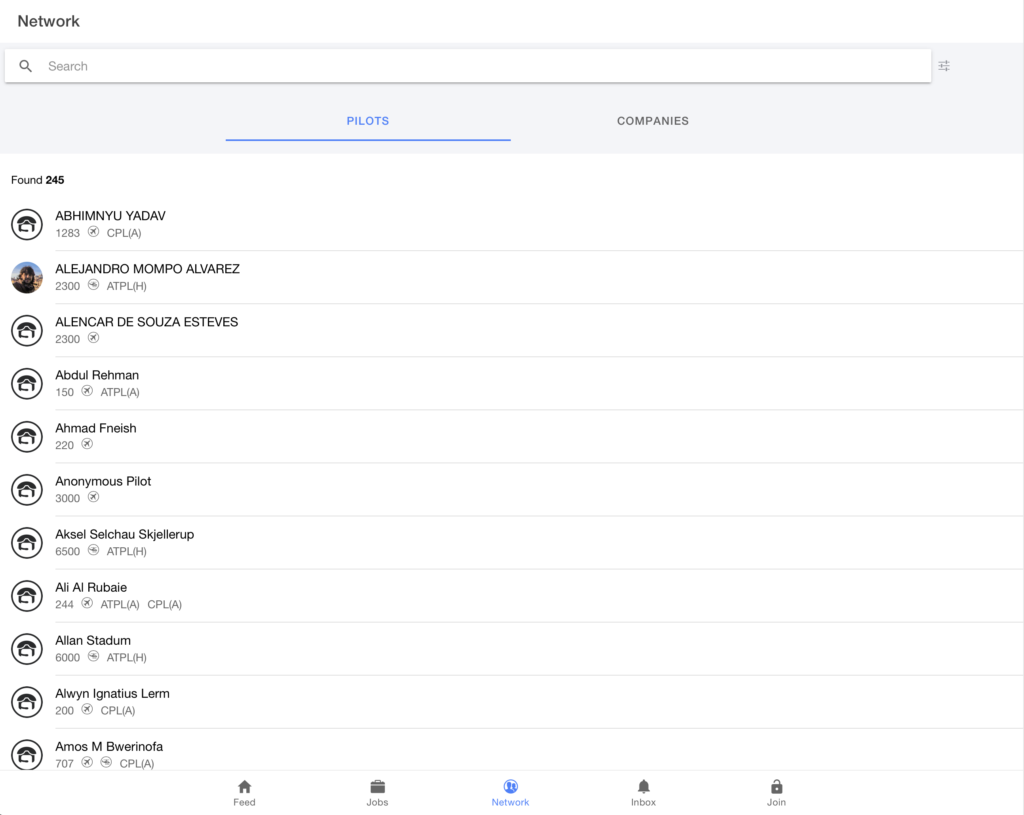 Inbox
Your personal page to view active applications. Log in to your account to view your Inbox page for Pilots and Companies.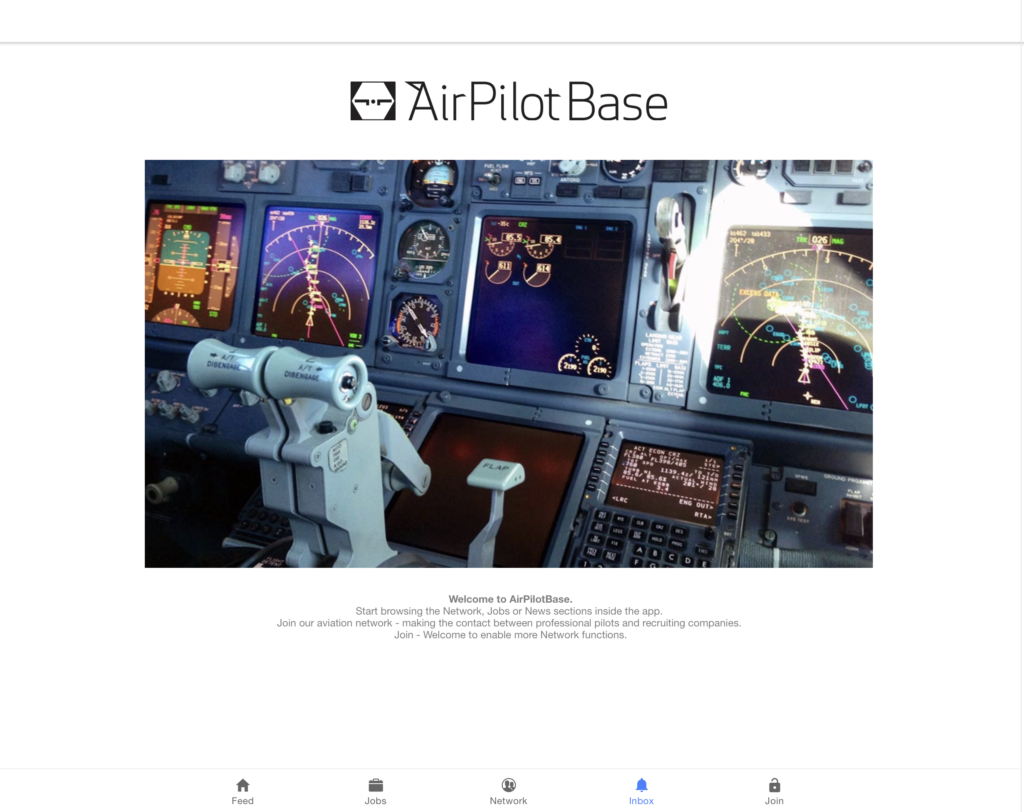 Join
Join as Pilot or Company for free.
Click the green or magenta area for your user creation. Create a user with Google sign with the blue button below sign in for easy access with your existing Google account credentials.
Forgot your password?
Then click Forgot password in the lower right corner about black sign in line.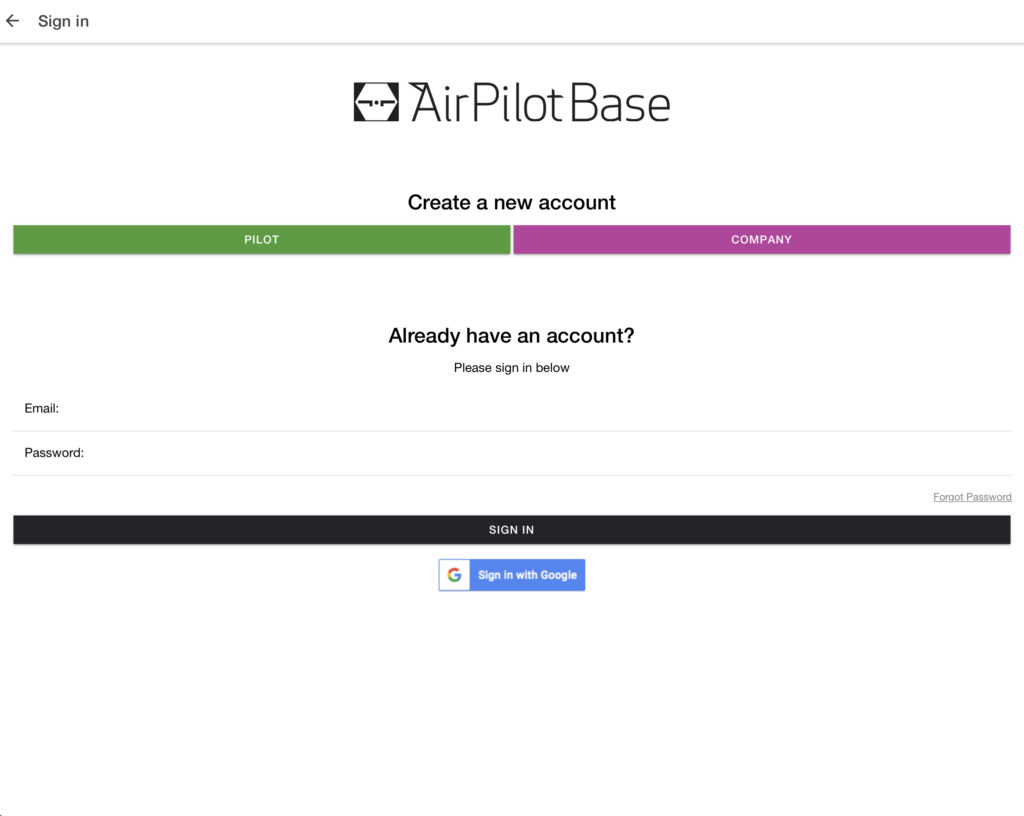 Profile
Our dynamic online CV helps pilots and companies connect. When entering qualifications a pilot becomes visible to recruiting companies and other pilots.
Pilots and companies can create a profile for FREE
We recommend all pilots to fill their CV and qualifications for future recruiting purposes. Pilots with zero flight hours will not appear in the network. Any pilot may also choose to be Anonymous, although anonymous pilots can not apply for jobs directly and cannot post in FEED. If a pilot selects Anonymous after posting in FEED or comments, then all entries will be hidden during the time as Anonymous.
Companies with log-in can show their brand and actively recruit via posting a Job thereby receiving direct communication from applicants.